04/20 – PTO Meeting 7pm in person &  via Zoom

04/20 & 04/21 – New Scholar Orientation 5:30 – 6:30 pm

04/23 – Prom 7-10 pm @ Schnepf Farms

04/27 – AZ College Consortium Virtual Conference and College Fair  8am-1pm  Join Here

04/29 – Senior Class: Dress Like a Senior Citizen Day

04/30 – Gateway Talent Show 7-9 pm

05/06 – Musical Production 7pm

05/07 – Musical Production 7pm

05/17 – Dance Company Auditions 3:45 – 5:45 pm

05/08 – Musical Production 2pm & 7pm

05/11 – Instrumental Orchestra Concert 6:30 pm

05/11 – PTO Meeting 7pm in person &  via Zoom

05/12 – NJHS Induction Ceremony 6pm

05/12 – NHS Induction Ceremony 7pm

05/13 – Jr High End of Year Party 3:30pm

05/13 – Sr High End of Year Party 6pm

05/14 – Dance Concert 5pm & 7:30 pm

05/18 – Instrumental Concert 6:30 pm

05/19 – Choir Concert 6:30 pm & 8 pm

05/20 – Choir Concert 6:30 pm & 8 pm

05/24 – 6th Grade World Fair Night 5:30 pm

05/26 – Last Day of Classes

05/27 – Awards Assembly – Jr. High @ 9 am & High School @ 10:30 am

05/27 – Graduation Ceremony 7 pm
The Heritage Gateway Drama Department Presents
"7 Brides for 7 Brothers"
Dates: May 6th, 7th, and 8th.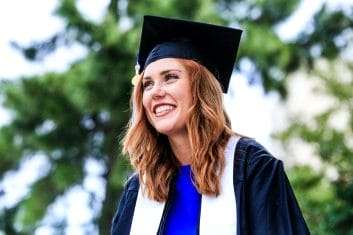 Attention Senior Parents & Guardians-
Graduation this year will be held in our auditorium at 7:00 pm on Thursday, May 27th.
Each graduate will receive 8 total tickets for guests, 4 in the auditorium and 4 in the gym.
The ceremony will be live streamed-link will be shared at a later date.
Scholars should dress in their "Business Formal"-ties and dress pants for young men.  Dress slacks, skirts, blouses and dresses for young women.
Scholars are expected to arrive at the auditorium no later than 6:00 pm.
Facial coverings are required, per Executive Order 2020-51, unless there is a medical exemption.  (Graduates will not be required to wear them when getting their diplomas)
College Resources
AZ College Consortium Virtual Conference and College Fair
Tuesday, April 27th 8:00am – 1:00pm
2021-2022 Tuition Assistance Application is Now Open!
Maricopa Community College Grant Applications for Tuition Assistance for the 2021-2022 school year are now available. Approved applications will be awarded on a first-come, first-served basis up to 9 credits ($780) to be applied toward dual enrollment courses. May 31st is the priority deadline. See application link below.
Applicants must demonstrate "financial need" as defined by the US Department and Human Services Poverty Guidelines.
Application Requirements
All applications must include:
All applicants must be fully admitted to Rio Salado College (no charge for this).
New students: Get admitted to Rio Salado
Signatures of both student and parent
Copy of 2020 federal tax form 1040 (no extensions considered) OR
Award letter of household member's participation in any of the following benefits programs: Free or Reduced Lunch, Supplemental Social Security, Food Stamps, TANF, WIC or AHCCCS.
Complete and Submit Application
If you encounter difficulties with the e-form, please call the Rio Salado Dual Enrollment Office at 480-517-8080.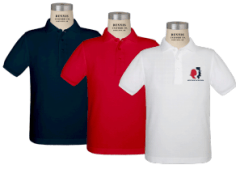 Uniform Information
The PE uniform is required to be worn in all sports classes. 
The weather is getting warmer. Uniform shorts must be no shorter than 4 inches above the knee.
AmazonSmile has donated over $200 million to charities worldwide! You can help increase AmazonSmile donations to Heritage Academy Inc by shopping at smile.amazon.com/ch/46-4461406 or with AmazonSmile ON in the Amazon Shopping app.

EduKit Program: Heritage Academy Gateway offers the EduKit program as a convenient option for busy families to order school supplies for the 2021-22 school year.  See flyer for details: PTO Edukit