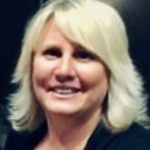 Maria Radostits, College Advisor
To set up an appointment scan the QR code below.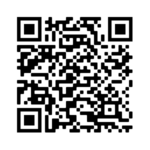 STUDENTS NEW TO DUAL ENROLLMENT
Students new to dual enrollment (DE) must be admitted to Rio Salado college before they can register for their DE classes. To complete the admissions process please complete the three steps below.  If you have trouble with any of the steps please contact Rio Salado's Dual Enrollment department at (480) 517-8080.
PLEASE NOTE: It may take 3-5 business days for your admissions paperwork to be processed.  You will NOT be able to register for your DE classes until all admissions steps are completed.
DUAL ENROLLMENT COURSE REGISTRATION
Once all admission steps have been completed, you are ready to register for your dual enrollment courses.  Please set up an appointment during one of your ELECTIVE classes using the following link to register for your dual enrollment classes.
https://calendly.com/gatewaycollegeadvising/college-advising-meeting
Be sure to have your DE registration form completed, signed and know your MEID and password.  If you do not have the DE registration form please stop by my office, located on the 1st floor to the right of the main entrance of the school, to pick one up.  If you don't know your MEID or password, please call (480) 517-8600.
In order to register for the correct DE courses you will need to use the correct class numbers specific to Heritage Academy.  Click on the link below and scroll down to Heritage Academy Gateway to download  a complete list of DE courses Heritage offers, along with the instructor and class number for the course.  Do NOT use the course number, i.e. MAT142, to register for your classes, instead use the class number.
Tuition Assistance Application for the 2021-2022 School Year has been extended until 9/10/21.
Maricopa Grant Applications for Tuition Assistance for the 2021-2022 school year are now available. Approved applications will be awarded on a first-come, first-served basis up to 9 credits ($780).
Applicant's must demonstrate "financial need" as defined by the US Department and Human Services Poverty Guidelines.
Application Requirements
All applications must include:
All applicants must be fully admitted to Rio Salado College (no charge for this).
New students: Get admitted to Rio Salado
Signatures of both student and parent
Copy of 2020 federal tax form 1040 (no extensions considered) OR
Award letter of household member's participation in any of the following benefits programs: Free or Reduced Lunch, Supplemental Social Security, Food Stamps, TANF, WIC or AHCCCS.
Complete and Submit Application
If you encounter difficulties with the e-form, please call the Rio Salado Dual Enrollment Office at 480-517-8080.
Earn an Associate in Arts (AA), an Associate in General Studies (AGS), an Associate of Science (AS), or Arizona General Education Certificate (AGEC A) at Heritage Academy
The Heritage Academy Dual Enrollment Program allows students the opportunity to earn college credit for specific college-level courses taught at Heritage Academy during regular school hours. All scholars are eligible to participate in the DE program beginning their Freshman year of high school.  See the links below for suggested pathways to your Associate degrees.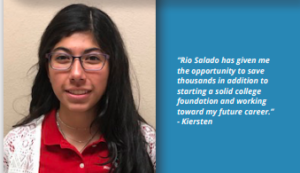 FREQUENTLY ASKED QUESTIONS