STUDENTS NEW TO DUAL ENROLLMENT
Students new to dual enrollment (DE) must be admitted to Rio Salado college before they can register for their DE classes. To complete the admissions process please complete the three steps below.  If you have trouble with any of the steps please contact Rio Salado's Dual Enrollment department at (480) 517-8080.
STEP #1: Complete the First Time Dual Enrollment Application

Click here to complete the First Time Dual Enrollment Application to Rio Salado College

Tip: Once you submit your completed application, you will receive your:

     Student ID
     MEID (your username)
     Password & Security Question

Be sure to save and know this information for future use and to register for your dual enrollment courses in August 2022.

Please allow 15-30 minutes between finishing step #1 and completing step #'s 2 & 3.

STEP #2: Upload a Copy of Your Heritage ID and Birth Certificate
PLEASE NOTE: It may take 3-5 business days for your admissions paperwork to be processed.  You will NOT be able to register for your DE classes until all admissions steps are completed.
DUAL ENROLLMENT COURSE REGISTRATION
All scholars will register for their dual enrollment courses in August 2022, please do not register early.  I will send out a DE registration form at the beginning of the 2022-2023 school year with instructions on how to fill out the form.
The 2022-2023 DE course section numbers will be updated before the start of the 2022-2023 school year.  I will post a copy of the course section numbers at that time.
Help With Dual Enrollment Tuition
The Tuition Assistance Application for the 2022-2023 will be available in March 2022.
Approved applicants will be awarded up to 9 credits or $780 to use toward their dual enrollment courses per year.
Honors Achievement Award
The Honors Achievement Award (HAA) is granted in recognition of a student's efforts while participating in the Honors Program. The award amount ranges from $244 to $500, depending on how many college credits within the Maricopa County Community College District are started and are successfully completed during the current semester. Students may only participate in the Honors Program at one college at a time.
Scholarship Award Amounts
$500 for 12+ credit hours a semester
$325 for 9 – 11 credit hours a semester
$244 for 6 – 8 credit hours a semester
Eligibility Requirements
Have lawful residence in the United States
Have completed 12 college-level credits within the MCCCD
Have a cumulative MCCCD GPA of 3.25 or higher
Plan to enroll in at least one Honors course
Upon Acceptance
After students are accepted for the Honors Achievement Award, the following are required to receive the award funds:
Successful completion of six or more credits in college-level courses and the HONORS100-00HAA non-credit course
Successful completion (grade of C or higher) of at least one three-credit Honors course
Cumulative MCCCD GPA of 3.25 or higher and completion of one co-curricular activity by the end of the semester
Good standing status with Rio Salado College
It may take 1-2 weeks to process your Honors Program application. We will verify your eligibility and then contact you via email. If you are not eligible at the time that you apply, we will send you an email explaining the reason and letting you know if there is anything you need to do to become eligible. Students must reapply for the HAA scholarship each semester.
Funding
You must pay for all courses up front or establish a payment plan before the due date listed on your statement.
Funds are requested after you have completed all courses each semester. The number of successfully completed college-level credits determines your award amount.
Earn an Associate in Arts (AA), an Associate in General Studies (AGS), an Associate of Science (AS), or Arizona General Education Certificate (AGEC A) at Heritage Academy
The Heritage Academy Dual Enrollment Program allows students the opportunity to earn college credit for specific college-level courses taught at Heritage Academy during regular school hours. All scholars are eligible to participate in the DE program beginning their Freshman year of high school.  See the links below for suggested pathways to your Associate degrees.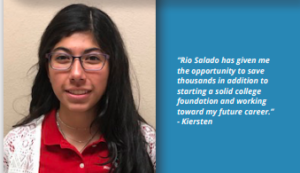 FREQUENTLY ASKED QUESTIONS