04/23 – Informational meeting for the France trip 5:30pm

04/24 & 04/25 – Dance Placement Auditions

04/24 & 04/25 – Jr. High Northern AZ Tour

04/26 – Gateway Talent Show @ 7pm

04/29 – Ballroom III Auditions

05/02, 05/03/, 05/04 – Seussical the Musical 7pm nightly.  Saturday Matinee @ 2pm.

05/06 – Jr. High End of the Year Party 3:30 – 5:30 pm

05/06 – High School End of the Year Party 6 – 8pm

05/07 – PTO Meeting 7pm, Rm 242

05/09 – NHS Induction Ceremony 6pm

05/11 –  Dance Concert 3pm & 7pm Higley Center for the Performing Arts

05/14 – Choir Concert 7 pm Higley Center for the Performing Arts

05/16 – Instrumental Music Concert 7pm Higley Center for the Performing Arts

05/22 – Last Day of Classes

05/23 – Junior High Awards Assembly 9 – 10:15am

05/23 – High School Awards Assembly 10:30 – 12:00pm

05/23 – Graduation 7:00pm
2019-2020 Dance Auditions 
Click below for more details 
Dance placement auditions 2019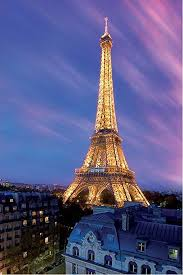 Paris, Normandy and Brittany
A meeting to go over the trip details and the benefits of taking an educational tour with WorldStrides will be held on Tuesday, 4/23, at 5:30 pm @ the Gateway Campus.  This trip is open to 9th-12th grade, all campuses.
To take a look at the itinerary, you can visit our trip's personalized website at: http://www2.educationaltravel.com/Arnold-2616
YEARBOOKS ARE ALMOST SOLD OUT!
Hurry and order yours before it's too late. Currently, they are $45 and will rise to $55 on May 1st and supplies are limited. Please hurry and buy your scholar a yearbook before they lose the chance to have a yearbook this year.
Heritage Academy's First Puerto Rico Excursion
"Puerto Rico Science/Spanish Tour"
Monday, March 9 – Saturday, March 14, 2020 – (6 days / 5 nights)
First Payment Due May 8th, 2019
OPEN ONLY TO 9TH & 10TH GRADERS FOR 2019-2020
Announcements 
                                                     GCU Lunch Presentation Tuesday, April 23
 Would you like to learn more about GCU? The representative from GCU will be on campus to give a short presentation on Tuesday, April 23rd. PIZZA lunch will be provided, but you must RSVP to reserve your spot – https://www.signupgenius.com/go/30e0d4fa9a623a5ff2-gcupresentation1
NOTE: You must also stay for the presentation (no picking up pizza and leaving)
Earn an Associates Degree at Heritage Academy!
Do you want to learn how to maximize your early college credits?
How about ways to save time and money toward your bachelor's degree?
The Success Coach from Rio Salado College can provide a personalized student support system for information, advice, and encouragement.  They can recommend which courses to take, ensure you are taking them in the right order, and answer any questions you have along the way.  Appointments are available every other Monday  (2:00-4:00 pm) during the month of April. Use the link to schedule your appointment.
https://www.signupgenius.com/go/30e0d4fa9a623a5ff2-associates1
College Planning Meetings Parents and scholars, do you have questions regarding College planning? Below is a list of topics that you may want to consider. Schedule your appointment now with our Director of College Relations. https://www.signupgenius.com/go/30E0D4FA9A623A5FF2-sophomore2
High school course selection
Early College Program – Dual enrollment, AP & CLEP
Earning an Associates Degree at Heritage Academy
ACT/SAT/PSAT (Which test and when?)
Financial Aid (Scholarships, Grants, Loans & FAFSA)
Heritage Academy College Resources is now available on Social Media. Scholars and families that follow will receive information, such as, upcoming events, dual enrollment, scholarship opportunities/deadlines, ACT/SAT testing dates/tips, College and University information, FAFSA, community service opportunities, college/job application tips, 7-12 yearly checklist reminders, and more.
Facebook @HACollegeResources  orhttps://www.facebook.com/HACollegeResources/
Instagram @HACollegePrep or https://www.instagram.com/hacollegeprep/
Rio Salado College Admissions
All scholars NEW to Dual Enrollment need to complete the admission process by May 23. Log onto www.rioalado.edu/dual to complete the online registration or attend one of the spring admission sessions. See link to register for an in-person admission session. https://www.signupgenius.com/go/30e0d4fa9a623a5ff2-riosalado
Financial Assistance for Dual Enrollment
Are you currently taking Dual Enrollment courses or planning to this Fall? The Maricopa Grant Application for Tuition Assistance during the 2019-20 school year is now available. Approved applications will be awarded on a first-come, first-served basis (up to 9 credits). Completed applications can be turned in to Mrs. Weiler by May 31st. See website for more details. http://www.riosalado.edu/programs/dual/Pages/Maricopa-Grant-Application.aspx?fbclid=IwAR1XomtTLIwR71NIKOJQxCN23F8KRLaxvRDH7BLlIGFHetoBqoPedRJLYFo
Teacher Appreciation Week is on its way! Click here for details
PTO Board Members Needed!  Testimonials from First year Board Members
Used Uniforms – PTO is always looking for heritage uniforms that are in good condition to resell to other families.  This includes uniform shirts, pants or shorts, jackets or sweatshirts  and only approved PE apparel.  Please drop off in the office.  Thank you in advance.
Stay Connected – Connect with other Heritage Gateway families, ask questions, get information, and stay connected!  Request to join our Heritage Academy Gateway closed group on Facebook today: https://www.facebook.com/groups/242450109213019/
Co-Presidents:        Chris and Marc Anderson
Vice-President:       Julie Wright
Secretary:                Stephanie Leavitt
Co-Treasurers:        Bren and Darin Palmer
Historian:                 Lisa Dalton
Communications:   Rachael Koch
Board Members: 
Rick Vincent
Carolyn Whiting
Lucia Norris
Michelle Volk
Libby Francis
Marti Neciosup