08/21 – Liberty Tour Parent/Scholar Meeting rm. 342  6:30 pm

08/21– PTO Meeting 7:00 – 8:00 pm

08/23 – 11th & 12th Grade College Night 6:30 – 8:00 pm

09/03 – No School – Labor Day

09/10 – 09/13 – Spirit Week

09/13 – Tailgate for Powder Puff Game 6-7 pm

09/13 – Powder Puff Game 7 – 8 pm

09/14 – Rehearsal High School Choirs 9-10 am

09/14 – Homecoming @ Rockin' Ranch 7 -10 pm

09/18 – School Picture Day

09/18 – PTO Meeting 7 – 8 pm (rm 242)

09/20 – Rehearsal High School Choir 3:30 – 4:30 pm

09/20 – 9th & 10 Grade College Night 6:30 – 8 pm

09/22 – Constitution Week Musical Event 7 – 8:30 pm

09/25 – Choir Concert 7 – 8:30 pm (Higley Center for the Performing Arts)

09/27 – Senior Picture Day

09/28 – Individual Senior Picture Day
Tuesday August 21st at 7 pm in Room 242
Grads Day Thurs. Aug. 23rd  Click here
Southern CA Science Tour
Freshman and Sophomores there is still space available! We will be visiting San Diego University, Midway, La Jolla cove, La Jolla Shores, Scripps oceanography aquarium, The Fleet science center, and Old town San Diego.  For details and payment information click here –HA Southern Cal Tour 2018 (3)  Questions, contact the trip coordinator Jason Scott: jscott@heritageacademyaz.com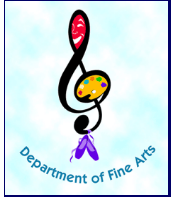 Heritage Academy is excited to announce the dates for the 2019 Fine Arts Winter Retreat at the Tonto Rim Camp! This is an educational retreat where scholars participate in daily workshops to learn new repertoire. Among the courses offered will be Ballroom, Choir, Dance, Drumline, Full Orchestra (which is Strings and Band), High School Art, High School Drama and Yearbook. At the end of the week, you will complete your experience with a performance.
More importantly, friendships are built, teams are formed, and scholars work hard to learn new skills! Other activities such as archery and paintball in the snow also take place that week.  The dates this year will be Jan. 9-12, 2019. The cost is $235 which includes transportation, lodging, and meals. And, of course, you can use your Arizona ECA Tax Credit to cover the cost of the retreat.
Space is limited, so participation is first come, first served. Get an application here: 2019 Fine Arts Retreat!  Applications and the non-refundable deposit are due to Mr. Forbes by August 14th.  For any further questions please contact him at:  rforbes@heritageacademyaz.com

Dual Enrollment Registration
*NOTE TIME CHANGE: A representative from Rio Salado College is available on campus every Tuesday and Wednesday throughout the month of August. If you need assistance with registration or admissions, then stop by anytime between 7:30 and 10:30 am. No appointment necessary. Registration ends September 16.
2018-2019 Liberty Tour
 Payment Schedule
September 15th – Balance due
Mandatory Parent/Scholar Meeting Tuesday August 21st at 6:30 pm Room 342
To make a payment visit: https://hagateway.com/parentsql-payments/
Remember that our campus has a new PE clothing requirement. Please check the website for more details.
Attendance at games/meets for all scholar athletes will be a part of their grade for the semester.
Fall sports season for most team sports will begin the week of August 20th.

PTO is always looking for heritage uniforms that are in good condition to resell to other families.  This includes uniform shirts, pants or shorts, jackets or sweatshirts  and only approved PE apparel.  Please drop off in the office.  Thank you in advance.
Stay Connected – Connect with other Heritage Gateway families, ask questions, get information, and stay connected!  Request to join our Heritage Academy Gateway closed group on Facebook today: https://www.facebook.com/groups/242450109213019/
Co-Presidents:        Chris and Marc Anderson
Vice-President:       Kami Tietjen
Secretary:                Stephanie Leavitt
Co-Treasurers:        Bren and Darin Palmer
Historian:                 Lisa Dalton
Communications:   Rachael Koch
Board Members: 
Rick Vincent
Carolyn Whiting
Lucia Norris
Michelle Volk
Libby Francis
Marti Neciosup