08/20 – PTO Meeting 7 pm (room 242)

09/02  – No School – Labor Day

09/03 – All 8 Day – Scholars will have both A Day and B Day classes

09/11 – Restaurant Night –  Mod Pizza

09/12 – Powder Puff Football Game/Tailgating 5:30 – 8:00 pm

09/13 – Homecoming @ Schnepf Farms (10th-12th grade) 7:00 – 10:00 pm

09/17 – PTO meeting 7pm (Rm 242)

09/19 – Dollars 4 Dud (9th & 10th grade only!)

09/20 – Choir Rehersals 9 -11 am

09/25 – Choir Concert 7 pm

09/26 – Choir Concert  7pm

09/27 – 10/13 – No School – Fall Break
Dear Parents and Guardians,
Heritage Academy's mission statement says "While teaching the academic disciplines, Heritage Academy is dedicated to instilling into the minds and hearts of today's youth a knowledge of and respect for the ideals and values of the great men and women of history, including those who founded the American nation.  As today's rising generation gains an appreciation of these people of accomplishment they will be ready to provide the selfless service to their fellow citizens and to their country which will be required in the coming years to assist in preserving America's greatness.  Heritage Academy exists to this end."
Citizenship class is one of the most important classes we offer at Heritage as it is integral to our purpose.  This class is not optional and should not be used for extended lunch periods by those scholars who drive themselves to and from campus.
We appreciate your support as we strive to provide your scholars with the education you have chosen for them to receive at Heritage Academy.
Thank you,
Kathleen Lopez
Restaurant Night – Scholar Council Fundraiser
MOD Pizza @ 21295 S. Ellsworth Loop Rd. Suite, 101, Queen Creek 85142
September 11, 2019 starting at 10:30am
For Tickets Click the Link Below
https://www.eventbrite.com/e/constitution-week-musical-celebration-tickets-61073027068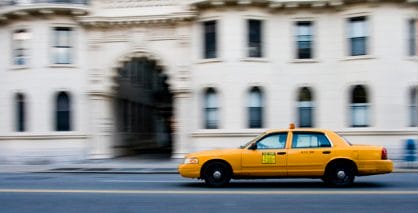 New kids shuttle services offer transportation options for busy Valley parents
https://www.raisingarizonakids.com/2019/07/new-kids-shuttle-services-offer-options-for-busy-valley-parents/
Calendars & Info
2019-2020 School Calendar and Bell Schedule
Allergy Concerns
While we are not a nut free campus, we do have scholars who have nut allergies.  Please consider sending your children with other snacks to be considerate of these scholars.
My Hot Lunchbox is excited to be partnering with your school again as the hot lunch provider for the upcoming school year. To begin ordering lunches, click the link below to log in or follow the instructions on the attached registration letter to create your free account!
Important Note: You will Need to Update Your Profile with the student's correct grade. ORDER NOW!
If you have any questions, please give us a call at (888) 894-8295 or email us at info@myhotlunchbox.com. We are looking forward to serving your school!
Our Lunch Vendor 

Lineup

 for 1st Semester 2019-2020:
Monday:Papa Johns
Tuesday: Chick-fil-A
Wednesday: Panda Express
Thursday: Planet Sub
Heritage Academy College Resources is now available on Social Media. Scholars and families that follow will receive information, such as, upcoming events, dual enrollment, scholarship opportunities/deadlines, ACT/SAT testing dates/tips, College and University information, FAFSA, community service opportunities, college/job application tips, 7-12 yearly checklist reminders, and more.
Facebook @HACollegeResources  orhttps://www.facebook.com/HACollegeResources/
Instagram @HACollegePrep or https://www.instagram.com/hacollegeprep/
Used Uniforms – PTO is always looking for heritage uniforms that are in good condition to resell to other families.  This includes uniform shirts, pants or shorts, jackets or sweatshirts  and only approved PE apparel.  Please drop off in the office.  Thank you in advance.
Stay Connected – Connect with other Heritage Gateway families, ask questions, get information, and stay connected!  Request to join our Heritage Academy Gateway closed group on Facebook today: https://www.facebook.com/groups/242450109213019/
Co-Presidents:        Chris and Marc Anderson
Vice-President:       Julie Wright
Secretary:                Stephanie Leavitt
Treasurer:              Marti Neciosup
Historian:                Michelle Volk
Communications:   Rachael Koch
Car Pool Coordinator:   Adam Thompson   email: athompson+PTO@heritageacademyaz.com
Board Members:   
Rick Vincent
Libby Francis
Marti Neciosup