02/09 – Dorrance Scholarship Deadline

02/11 – GCU field trip (Juniors & Seniors) 8 am

02/14 – 02/17 – Book Drive for K-8 Campus "Show Love"

02/15 – PTO Meeting @ 7pm

02/21 – President's Day – No School

02/25 – Sadie Hawkins Dance – Schnepf Farms (Big Red Barn) 9-12th grade 7-10 p.m.

02/26 – Ballroom Showcase @ 9am – 4pm

02/28 – 6th Grade World Fair Night 5:30 – 7:00 pm

03/01 – JH Season 3 Team Sports Pictures

03/02 – HS Spring Team Sports Pictures

03/02 – Choir Concert 7 – 8:30 pm

03/03 – Choir Concert 7 – 8:30 pm

03/04 – 03/20 – Spring Break – No School

03/28 – 03/31 – Advance Drama Rehearsals @3:30 pm

03/29 – U of A Next Steps for Admitted Students Virtual Meeting 6:15 – 7:15 pm
Dear Heritage Parents,
I just wanted to reach out and express gratitude for the opportunity to share the MECKA message with your scholars.  As we are piloting and developing this program, I would love to ask for any insight, feedback, suggestions, experiences you've had regarding the program so far.  I've also felt compelled to make sure you have access to what is being taught, especially if your scholar has had to miss school for any reason so they can catch up and to give you the opportunity to watch the modules (perhaps as a family) so you can learn together and discuss the concepts of MECKA (Mindset, Energy, Confidence, Kindness and Action).   Please keep in mind that this link is for personal and family viewing only (if you're interested in sharing MECKA with another group, please reach out.  We'd love to help!) and this link will only be available through the end of the school year:
www.mecka.org/heritage    password is:  How'syourMECKA
Please reach out if you have any questions, suggestions, feedback, etc.  Thanks for all you do to help this Heritage Community be awesome!
To Good Health,
Melody Jensen

School Survey
Surveys consistently show that school choice is largely based on academics and experience. Additionally, research demonstrates that a positive school climate is directly associated with high academic performance. School climate refers to the quality and character of school life, or the daily experience. At Heritage Academy, we value that daily experience and thank you for playing a role in creating that. Please take a few minutes to complete the below survey so we can continue to improve this important part of our program.
---
2022-2023 School Year New Scholar Enrollment- Do you have friends or family members that do not currently attend Heritage and would like to join us next year? Open Enrollment closed on December 31st. However, we are still accepting applications. Siblings of currently enrolled Heritage Academy scholars will receive priority. Be sure to mark the appropriate box on the application. CLICK HERE TO ENROLL TODAY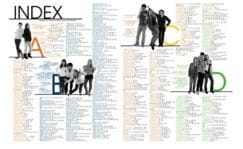 Yearbook Index Letters for Sale. 
$10 a letter.  Have your picture next to the letter of your last name. Limited quantities available.  Get yours now at the following 
link
For questions contact Mrs. Melchin: kmelchin@heritageacademyaz.com
LAST CHANCE FEBRUARY 28TH!
Yearbooks For Sale.
$50. 
Purchase Here
---
Want to advertise your business in our yearbook? Business Ads for Sale 
$100 for a quarter of a page. 2.125 x 2.75. Design your own or we will do it for you.
Click here to purchase
---
Athletic Department
Athletic Packets – DUE ASAP
---
Hats – No hats will be allowed on campus this year except for the Heritage uniform hat, which can be purchased at the links below and picked up in the Athletic Directors office. Scholars will be asked to remove their hats while in the building.
Stay Connected – Connect with other Heritage Gateway families, ask questions, get information, and stay connected!  Request to join our Heritage Academy Gateway closed group on Facebook today: https://www.facebook.com/groups/242450109213019/
President:             Melissa Walton
Vice President:  Adam Thompson
Treasurer:           Jonathan Catlin
Secretary:             Lindsay Palmer
Historian:             Tyler Bergeron
Communications:   Suzy Irwin