04/04 – 04/07 – State Testing

04/04 – 04/07 – Advance Drama Rehearsals @3:45 pm

04/05 – ACT Testing 11th Grade

04/05 – New Scholar Ballroom and Dance Auditions Rm. 231 @ 3:45 – 5:00 pm

04/05 –  Band and Orchestra Auditions (new to the class scholars) 3:45 – 5:00 pm

04/07 – (PTO Sponsored) Dodgeball Tournament 4-8 pm

04/08 – Drama Performance – Murder's in The Heir @ 7pm

04/09 – Drama Performance – Murder's in The Heir @ 2 pm & 7pm

04/11 – JH Choir Audition room 331 after school

04/12 – General PTO Elections will be held IN PERSON ONLY @ 7:00 pm.  Room 242

04/12 & 04/13  -HS Choir Audition room 331 after school

04/13 – Ballroom Rehearsals @4-5 pm

04/14 – Ballroom Rehearsals @4-5 pm

04/15 – Heritage Choir Festival 8am – 3pm

04/18 – No School – Easter Vacation

04/19 – PTO Meeting 7pm room 242 or Zoom

04/22 – Talent Show @ 7 – 8:30 pm

04/29  – Ballroom Rehearsals 2:00 – 5:00 pm

05/02 –  Instrumental Rehearsal 3:45 – 5:30 pm

05/03 & 05/04 – Instrumental Concerts @6pm

05/04 – Rio's Graduation Ceremony

05/11 – NJHS Induction Ceremony 6pm

05/11 – NHS Induction Ceremony 7pm

05/12 –  6th-8th Grades End of Year Party 4-6pm

05/12 – 9th-12th Grades End of Year Party  8-10 pm

05/13 & 05/14 – Dance Concert 7pm

05/17 – Yearbook Distribution Party

05/17 – PTO Meeting (zoom link option) 7pm

05/18 & 05/19 – Choir Concert 7pm

05/25 – Last Day of Classes

05/26 – Graduation Ceremony 7pm
Dear Heritage Families,
Next year we are hoping to partner with Lexington, the private school that will be located across the street that educates students with Autism Spectrum Disorder, in the Best Buddies Program.  This is a wonderful program where we will match Heritage students 1-1 with a student at the Lexington Campus.  The goal is to build a friendship.  Students will be able to text, call, etc.. with one another weekly.  We will be doing monthly activities such as lunches, going to the movies, etc…
---
Please watch the following video for more information.
---
Right now, we are looking to see if there is enough interest in this program to implement it. Please fill out the following form to help us determine your interest.
Thank you!
Heidi Phelps
Sheet Music Donation
---
We had an overwhelming response to our book drive for the new K-8 library. Thank you all for your support and generosity. We are now switching gears to music! If you are needing to recycle some sheet music of any kind, please consider donating. Drop any donations off in the front office throughout the month of April!
---
Murder's in the Heir by playwright Billy St. John is an audience interactive play set in modern times at the mansion of tyrannical billionaire Simon Starkweather.  In this hilarious and masterfully entertaining murder mystery play, almost all the characters have a motive, weapon, and opportunity to commit the unseen murder.  And, the audience helps decide whodunit by voting at intermission for your prime suspect!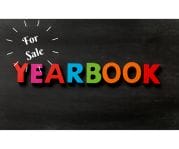 We have a limited number of yearbooks for sale. Please purchase asap! You don't want to miss out.
~Yearbook staff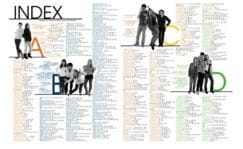 Yearbook Index Letters for Sale. 
$10 a letter.  Have your picture next to the letter of your last name. Limited quantities available.  Get yours now at the following 
link
For questions contact Mrs. Melchin: kmelchin@heritageacademyaz.com
---
Want to advertise your business in our yearbook? Business Ads for Sale
$100 for a quarter of a page. 2.125 x 2.75. Design your own or we will do it for you.
Click here to purchase
---
2022-2023 School Year New Scholar Enrollment- Do you have friends or family members that do not currently attend Heritage and would like to join us next year? Open Enrollment closed on December 31st. However, we are still accepting applications. Siblings of currently enrolled Heritage Academy scholars will receive priority. Be sure to mark the appropriate box on the application. CLICK HERE TO ENROLL TODAY  
Join the PTO – Have a high-schooler attending Heritage Academy Gateway next year? Interested in being more involved with your scholars education?We would love to have you Join the PTO!
Email Melissaswalton@yahoo.com for more information.
Stay Connected – Connect with other Heritage Gateway families, ask questions, get information, and stay connected!  Request to join our Heritage Academy Gateway closed group on Facebook today: https://www.facebook.com/groups/242450109213019/
President:             Melissa Walton
Vice President:  Adam Thompson
Treasurer:           Jonathan Catlin
Secretary:             Lindsay Palmer
Historian:             Tyler Bergeron
Communications:   Suzy Irwin
 Students must have a signed waiver, which can be done online
Hats – No hats will be allowed on campus this year except for the Heritage uniform hat, which can be purchased at the links below and picked up in the Athletic Directors office. Scholars will be asked to remove their hats while in the building.