11/20 – Piano/Guitar Recital 6 – 7:30 pm

11/22 – 11/23 – No School – Thanksgiving Break

11/28 – Band Concert 6:30 – 8:00 pm

12/04 – Club MECKA meeting Rm. 340 @ 3:30 pm

12/05 – PTO Meeting at 7pm

12/07 – Ballroom Concert 7 – 9 pm

12/08 & 12/09 – Dance Concert 7 – 9 pm

12/11 – 12/14 – Winter Formal Spirit Week

12/11 – Orchestra Concert 6:30 – 8:00 pm

12/12 – Dual Enrollment Information Night 5;30 – 6:30 pm

12/14 – Choir Concert  7 – 8:30 pm

12/15 – Winter Formal Dance @ Wright House 7 – 10 pm

12/22 – 01/07 – No School – Winter Break
Winter Sports Fees Due Nov. 23rd!
Login to MySchoolBucks.com to pay your invoice online.
Don't have an account? Go to MySchoolBucks.com to create your account today.
National Honor Society Shoe Drive 
NHS is hosting a shoe drive Nov. 17th-Dec. 21st.  Our goal is to collect 5000 new tennis shoes and take them to the children of Sonoyta, Mexico Saturday, January 27th, 2024.  We could use help collecting NEW tennis shoes that are either tied or velcro especially in big boys sizes 13, one, two, three, four, five, six.
The reason they need to be new tennis shoes is because they need to last the children at least one year.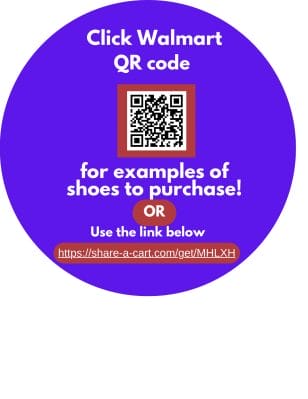 Choir Fundraiser – Holiday Gifts
If you are looking for a great stocking stuffer or teacher gift, Gateway Choirs are fundraising. Find a Choir Scholar or contact Mrs. Albretsen at dalbretsen@heritageacademyaz.com to get your SWIG gift cards before Dec. 11th.
Thanks for supporting us!!
December 15th – FINAL Deadline
IMPORTANT UPDATE TO PARKING SPACE LOTTERY:
Our parking space lottery runs in May of each school year.
This year all scholars will be required to have their license at the time of the lottery in order to receive a spot.
We are letting you know now so that you may prepare for this change.
Thank you.
Purchase Your Yearbook Today!
Ready to grab your front-row seat to the action? Don't miss your chance to own a piece of this cinematic journey. Order your yearbook today and ensure your child has a piece of this unforgettable school year.
Heritage Academy Gateway Fanwear 2023
Purchase of a Heritage "Game Day" item will allow you FREE admission to all home games. "Game Day" shirt or sweatshirt must be worn on game day!  See flyer below for selection and purchase instructions.